GREAT BARRINGTON – Performed over the weekend at the Mahaiwe Performing Arts Center, dancer-actress Mimi Quillin's solo performance memoir, "Call Fosse at the Minskoff," is a skillfully told, up-close and personal tale of the making. revival of a Broadway musical and, not by accident, the coming of professional age as a Broadway dancer.
"Call Fosse at the Minskoff" traces Quillin's work with director-choreographer Bob Fosse and his dancer-actress wife Gwen Verdon on the 1986 Broadway revival of Fosse's "Sweet Charity", which starred Verdon in its production original from 1966.
"Fosse asked her to help him rebuild the dances, which is great news because even though they're still married, they haven't lived or worked together for years," Quillin explains.
From an early age, Quillin – who was born and raised on Staten Island in New York – had her eyes set on Broadway. She got her break when she was spotted by Verdon at a benefit show for and by American Dance Machine in New Haven, Connecticut. Quillin had auditioned earlier today for the "Sweet Charity" dance ensemble. Le Verdon persuaded Fosse to give Quillin a private hearing. Fosse hired Quillin not only as a member of the dance ensemble, but also as a dance captain, which meant that she would work directly with Verdon to recreate and maintain the integrity of Fosse's original choreography.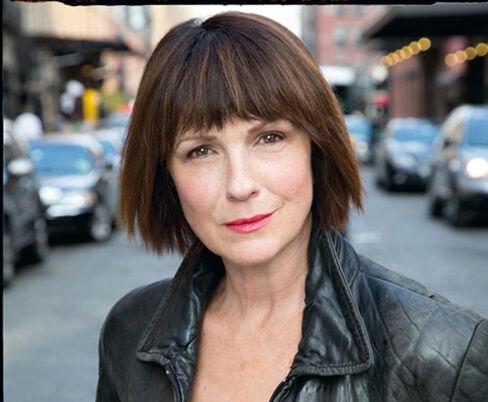 "There are no notes from 1966, not at all that we can read, that is," says Quillin. They therefore work from the memory of the Verdon; a pirated video of a foreign production; excerpts from the film directed by Fosse in 1969 and starring Shirley MacLaine.
"Don't treat them like stairs," Verdon told Quillin. "They're like words in a script. Dance in the direction of the footsteps.
For six weeks, Verdon, Quillin and Fosse work on the choreography in a New York studio. "Gwen and Bob hook me up with every piece of the 'Sweet Charity' choreography and I try it out for them," Quillin says.
Constructed entirely from his own memory, Quillin's story is evocative; rich in detail as she acts out scenes – conversations; discussions – between her and Fosse, she and Verdon, Verdon and Fosse. She artfully captures Verdon's distinctive vocal quality – that unmistakable thrill that can project strength and, almost at the same time, vulnerability.
There is a significant unexpected encounter between Quillin and Fosse in the women's dance ensemble's dressing room during a rehearsal dinner break. "Mimi, your performance? It's a little musical theater, you know what I mean? Just be honest. And listen, "Fosse told him with a gentle and respectful firmness.
If there's anything like a star trick – a show moment, if you will – in Quillin's tale, it's a remarkable section on the daily rehearsal break dubbed "the performance called lunch." Meanwhile, any discussion of the show between Verdon, Quillin and Fosse was banned and in which any well-known show business figure was likely to appear – "Sweet Charity" composer Cy Coleman playing "Something Better Than. This "from the rehearsal studio piano show (" the music runs through his entire body exploding on the keyboard. He doesn't just play this music – he lives it! God, he's so cool, "Quillin says) ; Chita Rivera, rehearsing in the hallway; dancer-choreographer Peter Gennaro; "Sweet Charity" producers Jerry Minskoff and Joe Harris. Quillin also remembers Verdon moving packets of salt and pepper across a table as she begins tracing dance moves for a production number on a table just before the start of a "performance called lunch."
At the very least, "Call Fosse at the Mahaiwe" is a theater-goer's delight. It will be interesting to see how larger the audience will be as it grows and moves from its tryout of two weekend performances at the Mahaiwe. It's not just about making a musical. Interspersed with childhood memories, "Call Fosse at the Minskoff" also tells the story of Quillin finding and affirming her place as an artist, as herself.
Because she is a dance captain, Quillin is considered by the dancers to be part of the production team. Because she is part of the dance ensemble, the production team sees her as an actor. Because she is not a "pit dancer", she is first marginalized by the dancers.
Fosse dancers, she says, "have a common history. He's their sexy big daddy. They are positively tribal to each other and to Bob. Like Bob, for Bob, because of Bob. But not me. I am Gwen's daughter.
Yet, rehearsing with Fosse, she says, "I really feel at home as a dancer for the first time in my life. … I am me and the more I am me, the more I am his.
Quillin does not pass judgment on his portraits of Fosse or the Verdon. Quillin invites confidence in his vivid portrayals of Fosse and the Verdon, especially in a scene in which they discuss potential casting choices. The differences in perspective are oh, so subtly hinted at.
In terms of writing and performance, Quillin's storytelling has a natural flow. The links with the episodes of childhood and youth are clear and logical. As a performer, Quillin moves around the free setting of the show – a simple, comfortable chair without armrests on one side of the playing space, a stool on the other, a theater chest in the center of the stage. – are clean, lean and expressive. She captures the essence of Fosse's signature style and movement. His hands and arms in particular move with a grace and ease similar to that of a feather.
For the record: when "Sweet Charity" arrives in New York in the spring of 1986 after a successful test on the West Coast and begins to "amplify" for its opening, Fosse has left the show in the hands of Verdon and Quillin. He only occasionally stops to check things out as he turns his attention to his latest project, "Big Deal," a Depression-era musical in Chicago, based on "Big Deal. on Madonna Street "by Italian filmmaker Mario Monicelli from 1958. Fosse is not only a choreographer and director, he also wrote the book, his first. The show – which featured music by various American composers – opens in early April, two weeks before "Sweet Charity." Despite bad reviews, the show earned five Tony nominations, won one for Fosse's choreography, and ended after 69 performances. Meanwhile, "Sweet Charity" opens up to rave reviews; also collects five Tony nominations; wins four, including the best musical revival; and ended in March 1987, after 368 performances.
Quillin remains a dancer and dance captain for the national tour. Pit dies; Suddenly collapses on the street during show engagement in Washington, DC
A few months after the end of the tour in Boston, Quillin and Verdon find themselves, for the last time, in Verdon's apartment.
Quillin's personal life slips – separation, affair, divorce – until, inspired by a passage she finds in a book of Dostoyevsky quotes – "Take a new step, speak a new word, that's what that people fear the most "- she begins to reassemble her dismantled life. She begins to dance again; resumes theater lessons; does "the job".
As she did throughout this roughly 90-minute entertainment, Quillin narrates this concluding section simply, straightforwardly, with nuanced emotion, the grinning pain of memory, and without melodrama or self-pity. She just does it in all honesty, just dancing the meaning of the steps – her words; his history.